Experience and enjoy nature
---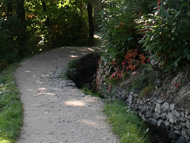 The scenery around Riffian and Kuens offers many surprises for nature lovers, hikers and those who appreciate nature. Beautiful hiking tours and well-marked walking paths lead you through orchards, fields and forests - and up into the sunny mountains. While passing green meadows, fragrant Alpine pastures, roaring brooks and silent mountain lakes you feel like in the midst of nature. A true enjoyment for your senses.
Clambering and conquering mountains
---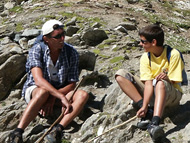 Hiking in the Nature Park of the Texel Group is one of many special experiences. Clear mountain air, coloured Alpine meadows and bubbling mountain brooks let you switch off from everyday life. Here, you will find a rich flora and fauna and you will make many interesting discoveries. If you dare to climb up to rocky heights, you will not only get insight into a varied nature life but you will also enjoy magnificent panoramic views into the valley.
Festivals and tradition
---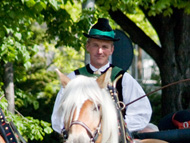 Festivals are part of the daily life in the village. Every association has its own annual celebration. The musical framework is also important as it guarantees joy and fun. People celebrate into the early hours of the morning - with a glass of wine and other typical South Tyrolean specialities. In autumn, the old tradition of spending some time in typical cellar restaurants is extensively popular: the "Törggele" time has begun.
Discover the variety
---
Meran:
Nearby, the well-known spa town of Meran still shows its flair from times gone by. The noble buildings of art nouveau and the beautiful promenades will give you a great pleasure. They are an experience also for shopping sprees.

Sports:
The Golf Club Passeier is nearby and offers ideal conditions for passionate golfers. Many hotels have their own private tennis courts. Adventurer will enjoy tandem flights, canyoning and mountain biking. And there is much much more.

Museums:
The Ötzi Museum in Bozen invites you to an exciting journey into the past. The Andreas Hofer Museum in the Passeier Valley offers an interesting historic trip for all the family. And the Adventure mine of Passeier will tempt you to adventurous hiking tours.

Hiking tours:
Every year, there are many hiking tours, excursions and high-Alpine tours on our programme. We also organise guided tours at your request. Further information at the Tourist Board.

Day trips:
A Dolomite round trip will bring you closer to the legends and myths of this worldwide unique mountain world. A short trip into the South is also worthwhile: Lake Garda with its characteristic and picturesque villages and a Mediterranean flair awaits you. Verona, the romantic town of Romeo and Juliet is famous for its opera performances in July and August. Further information on these and other excursions are available at the Tourist Board.

Holiday for Kids:
Kids need fun and games and lots of space to romp about. Nature is the ideal playground for this. Our guest-houses welcome kids. Sports activities and a lot of variety are guaranteed.

Trauttmansdorff:
The gardens surrounding Castle Trauttmansdorff will give you insight into the variety and beauty of the southern Mediterranean vegetation. Going for a walk through this beautiful blossoming area is a true delight.

Irrigation channels:
The irrigation channels invite all the family to a relaxing hiking trip. Nowadays, they are popular walking routes, which lead through orchards, chestnut groves and vineyards - passing cosy places.


Spare time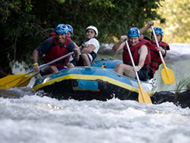 Sport activities, museums, hiking tours, day trips, festivals and much more...

find out more >
Gastronomy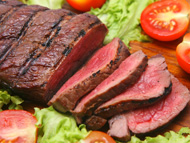 Traditional South Tyrolean specialities meet with Mediterranean finesse.

find out more >
Accomodations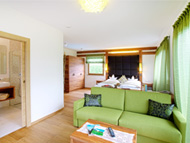 Search for accomodations near Riffian and Kuens.


find out more >
Recommended
Riffian

Hotel Zirmerhof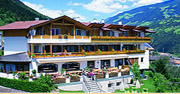 Sagenhafte Sonnentage,
Ihre Urlaubstage im Wander- und Aktivhotel Zirmerhof in Riffian.
Today

16°/ 23°

Tomorrow

16°/ 21°

Thursday

14°/ 22°

Webcam Riffian
Current live image of Riffian >
How to reach us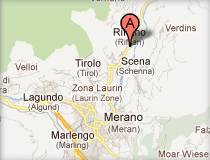 Advertisements